Subscribe to get notified when we have 2x or 3x the points !

Orders over $200 receives the Original Logo Sticker.

Feature Deals
AAAA QP BHANG COMBO
Bundle your own QP 1 oz 4 strain for $760
CLEARANCE LAST CHANCE DEAL
King Bubba
Quads Indica Dominant Hybrid strain Effect: Classic giddy effects that will have you feeling lifted and happy with a sense of physical relaxation that helps soothe aching muscles. Euphoric with an unfocused head that has you laughing and chatty as your body falls further into physical sedation. Use for: King Bubba perfect for treating chronic stress or anxiety, arthritis, glaucoma or eye pressure, appetite loss or anorexia and migraines or headaches. Taste: This bud packs a classic spicy yet sweet woody flavor with touches of savoury herbs and spices. The aroma is earthy and woody with a spicy overtone that sweetens slightly
NEW ARRIVALS
Slurricane
Indica Dominant Effect: You'll feel a soaring euphoria grow and grow, filling you with an expansive happiness that pushes out any negative thoughts. A potent body high comes next, lulling you into a completely couch-locked state that has you totally immovable for hours and hours on end. Use for: Great for patients suffering from migraines or headaches chronic pain, cramps or muscle spasms and chronic fatigue Taste: Sweet fruity berry flavor accented by spicy tropical fruits and earth upon exhale. The aroma takes a pungent turn, with a spicy earthy overtone that's accented by herbs and berries
Tom Ford Pink Kush
Indica Dom. An exotic heavy Indica, crowd favourite. Effect: Get uplifted and extremely happy with active tendencies and motivation. Feel a complete full body relaxation, can leave you helplessly couch-locked in pure bliss. Use for: Chronic anxiety or stress, depression, chronic pain, insomnia, and chronic fatigue. Taste: Aromas of sweet honey and sour citrus are released, rich woods and earth.
Peanut Butter Breath is a rare evenly balanced hybrid strain (50% indica/50% sativa) created through crossing the classic Dosidos X Mendobreath F2 strains.
Genghis Kron sound intense? Because it is. The smoke is heavy on the fuel but hints of sweetness round it
First bred by Grandiflora Genetics, Project 4516 is an Indica-leaning cannabis strain resulting from a cross of Gelato 45 and Platinum Puff. Those
Runtz is an evenly balanced hybrid strain (50% indica/50% sativa) created through a delicious cross of the infamous Zkittlez X Gelato strains. Named
Girl Scout Cookies Indica Dom Hybrid Effect: Dry mouth is the only likely adverse effect, though others are possible. This strain provides the best aspects of both sativa and indica, and the high is powerful, happy, and euphoric, but with couch-lock body effects and feelings of lethargy Use for: It's most effective at treating anxiety, stress, and depression, though it's also good for appetite. Taste: Girl Scout Cookies tastes sweet and earthy, and it smells much the same.
The entire package contains a total of 3000mg of psilocybin and 12 gummies, with each gummy perfectly micro dosed containing 250mg of advanced micro dosing. Perfect for precise and custom dosing this is the perfect strength for beginners.
Why choose us?
We put the BHANG in your buck.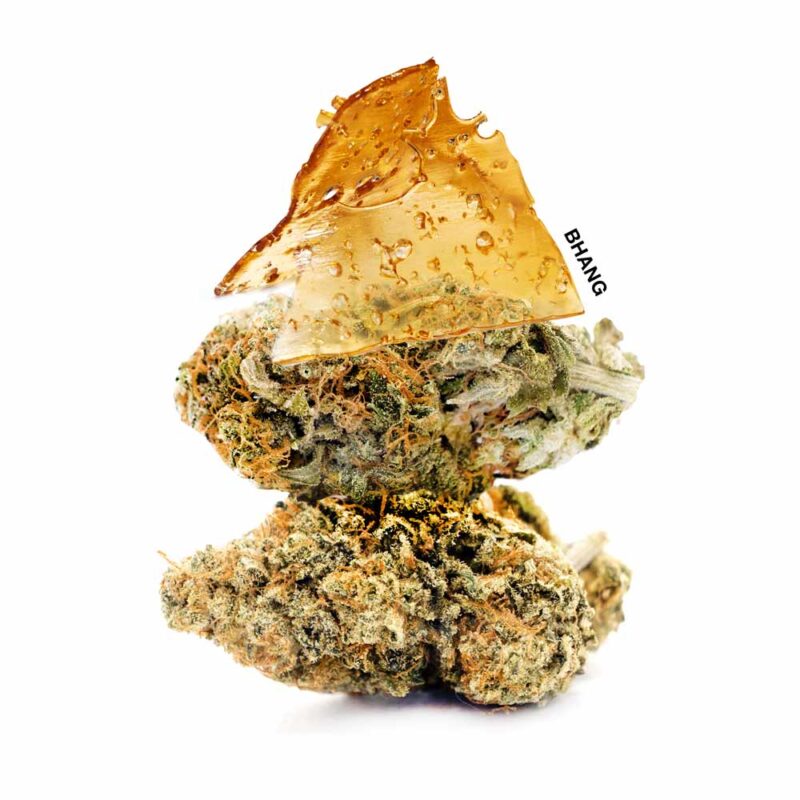 We trust and hope you and your loved ones are safe and healthy and continue to be, this is a interesting and sca...
Welcome to the home of the dankest BHANG
Shop potent cannabis flowers and cannabis products! We offer edibles that taste great, smoothest local BC shatter, premium small batch extracts, 100% solvent-less high pressure pressed rosin, high quality accessories that lasts, smoothest rolling paper and much more!
Shop with us.

We update and refresh our menu frequently to keep the small batch quality in check.

Our customers trust is important to us so we thought "What better way to gain trust than standing behind our well curated products"? You will be purchasing at ease as we inhouse test the potency of our products. If it's not good enough for us, it's not good enough for YOU !
Your orders will have better shelf life, quality assurance, you wont find seeds, or bugs, or dog hair, or stemy cannabis nugs. (honestly no one should be worried about it, but hey it happens and we understand)
Not your average mom, so what makes us unique?
We are a conscious boutique cannabis store that believes in the health benefits of Cannabis that helps people. Carrying a smaller inventory betters quality control. Our mission is to meticulously select products for our menu so that you don't have to go anywhere! Just approach us to shop the Best Quality Ounces and Cannabis Products at great prices.
Here at BHANG-BHANG, we feel that Cannabis Edibles in Canada can be very easy to get a hold of these days, however the saturation of the market has caused wave of loss in quality. Every dispensary is claiming to be premium, but often times its a hit or miss, stemy buds, bud rot, bad after taste in concentrate, or cheap quality accessories that break in a week. Don't waste your money or break your bank by trying different things just to see if it's good or decent, we understand the frustration. This is why at BHANG-BHANG.COM, we provide the Best Ounce Deals and carry Edible Cannabis Products that we hand selected, tested and approved first.
We as cannabis connoisseurs for over 10 years, it gets tiring scrolling through pages and pages of Microdosing Shrooms & other products and even trying different sites when one does not live up to standards.
What we are doing here is simplifying your life for you by having already picked out some of the best products in each category, be it Magic Mushrooms or Cannabis edibles product! We keep our inventory small as that is the only way to provide the freshest products to our customers.
What our Customers say
Great price and it's not no low quality stuff, seams fresh like all other of there products for a great price. Happy with my order and will be buying more!
This is some fire bud it's nose 10/10 bag appeal 8/10smoke is nice and thick great nighttime smoke a real heavy hitter thanks keep up gthe great job bhang-bhang !!!
Amazing people. Fast response. Fast shipping. Threw in lots of extra stuff for me to try and the weed isn't dry. It tastes great and puts my girlfriend right to bed so I can play call of duty un bothered.