What BHANG Member benefits are there?
Receive members only exclusive promotions + deals.
Special BHANG surprises hidden randomly in bhang member order packages.
Best Deals on high quality products
Become a BHANG member
Please sign up as a member and enjoy all the benefits of a BHANG member. We will require that you send us an ID along with your payment as we need to age verify you. Once we process your payment and check your ID ( one time verification ) your order will be processed.
What exactly happens after ordering?
You will receive confirmation email for your order and further instructions to complete the order payment.
How long does it take to process my order?
Takes 1 business day max for us to process your payment.
Your Xpresspost tracking number will be emailed to you once it's ready to ship.
Takes 2-3 business days on average for delivery with some exceptions (location/weather)
Will I receive the same product that I see in the picture?
All product photos are taken in-house for each product. We carefully curate our products, so we want to present them to you as best as possible as well.
What is your policy on lost/damage orders?
Wrong address entered by the customer upon checkout (Reship will cost $35 for shipping and cost to reclaim package from Canada Post )
Expired PO BOX numbers (Reship will cost $35)
Shipped to wrong address (Canada Post fault : will open claim for reimbursement, if customer's fault : unfortunately no reimbursements )
Stolen packages/contents during transit or after delivery ( will be dealt with case by case )
Due to high-risk of theft, we will be unable to provide compensation for lost orders to Nunavut, the Northwest Territories, Northern Quebec, and Labrador. If your address falls within these regions, you accept the risk upon placing an order.
No refunds on delayed packages once it has been shipped, it will be up to Canada Post to honour your delivery dates.
We will not be responsible for any packages that are either lost or stolen once the tracking information indicates a package has been successfully delivered.
We regret we do not accept refund, return, or exchange requests unless the item you purchased is defective. If you receive a defective item, please contact us at support@bhang-bhang.store
How do I pay?
We have online E-transfer available only.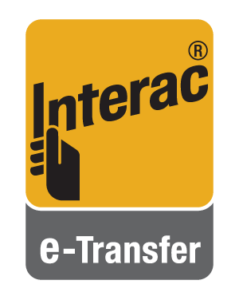 Can I edited my order after I've placed it?
You can edit your order as many times as you want but please only send us a payment once you are 100% sure of the contents of your order. Once we take your payment, we will not be able to make changes.
What are your shipping rates?
Free Shipping for all orders over $99
Do you ship outside of Canada?
Questions & Answers
Write us an e-mail via the form, or just send us an e-mail directly at: support@bhang-bhang.store